Trust in expert hands for your hair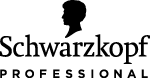 Choosing to entrust your hair to JOS Hairstyle salons means entering a world of high quality and professionalism.
The combination of cutting-edge processing techniques, the JOS method and the skills of our Hair Stylists offers you a high standard price-quality service.
Our processing methods and techniques are inspired by new fashion trends and always at the forefront to meet the needs of each customer.
Our group of hairdressers is constantly trained, both technically and creatively, to guarantee maximum satisfaction and to always keep up with the latest fashion trends in the sector; they are also constantly updated through professional methods and techniques courses, in collaboration with the best companies in the sector.
A constant service 6 days 7 without an appointment
Come and visit us from Monday to Friday from 9.00 to 18.30, all day; Saturday from 9.00 to 17.00, open all day.